Tuesday, May 12th, 2009
Nearly three years later… I have finally started digging a spot for the outbuilding.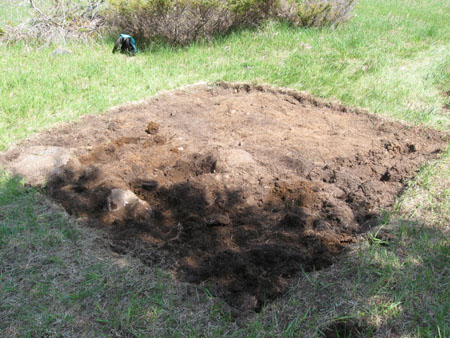 It doesn't look like much but represents a real start to a long-delayed project.
Here are some of the rocks removed so far:


If field stones ever become a precious commodity, I'll be set for life.